32GB 1080P Full HD Dual Save DVR Car Camera Thinkware X550
Thinkware X550 Front & Rear ALL FULL HD
Features 1080p60 and 720p120 video, 12MP photos up to 30 frames per second, built-in Wi-Fi and Bluetooth, and Protune for photos and video. Waterproof to 131"™ (40m).
Super Night Vision / Time Lapse
Road Safety Warning System / Safety Camera Alert
1080p Full HD & Full HD 2CH / 30fps / 2.7" Clear Display / Advanced Video Clear Technology /
Built-in GPS / DUAL SAVE'® (Internal Back Up Memory)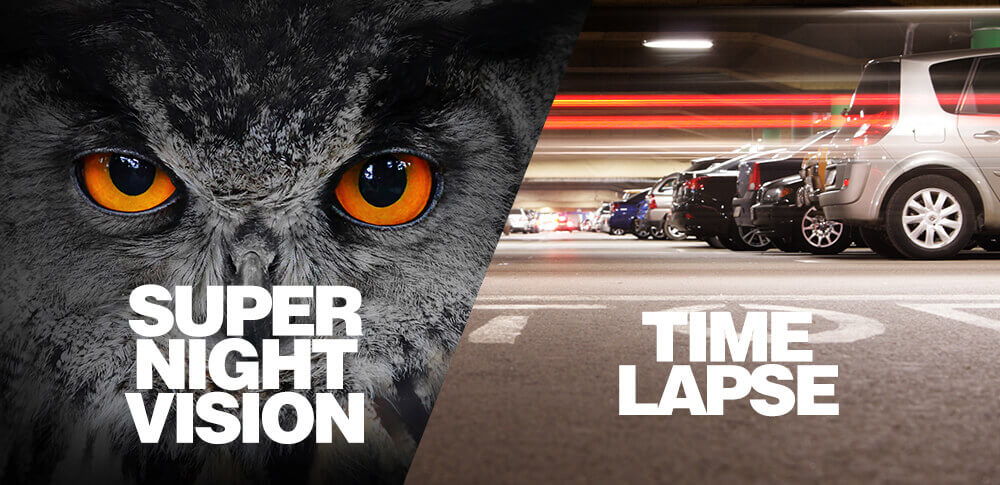 SUPER NIGHT VISION
Capturing video in extreme low-light conditions such as dimly lit parking lots and streets often results in recording of poor quality video or in many cases, complete darkness.
The Super Night Vision, proprietary night vision video processing technology by Thinkware dash cam,achieves impressive high-sensitivity performance increasing the brightness levels up to 1000% during nighttime with reduced noise in low-lightconditions by taking advantage of new image signal processing (ISP) technology.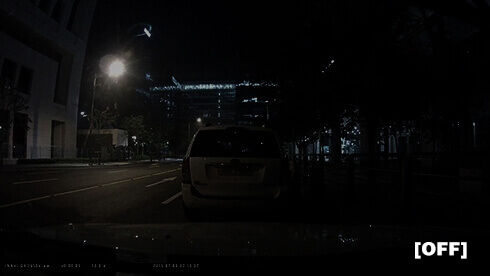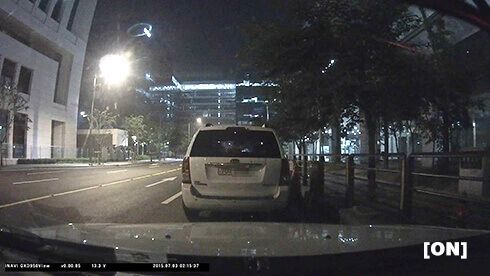 TIME LAPSE
Parking Mode feature allows you to leave your car and be sure the dash cam will provide surveillance for the vehicle while you are away.The new Time Lapse feature takes parking mode a step further, providing improved coverage by recording for extended periodof time compared to existing parking mode.
Recording at 1 frame per second, the time lapse feature enables the dash cam to record parking mode videos 16 times longerthan the regular parking mode by reducing video file size allowing
This feature also allows video playback at 15x speed, reducing viewing time to scan through many hours of video footage.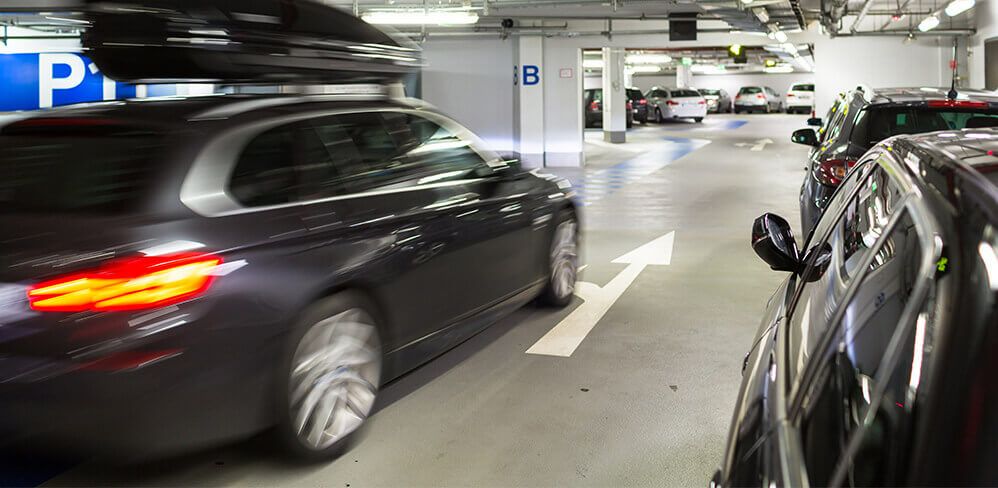 SAFE ON THE ROAD
The Thinkware Dash Cam X550 is equipped with the Road Safety Warning System that provides audio and visual alerts for Lane Departure (LDWS), Front Collision (FCWS) and Front Vehicle Departure (FVDW). It detects road markings and gives voice warnings to the drivers if the vehicle begins to stray from its lane or when it is at risk of an imminent cras
Such advanced technology that once could only be seen in the best luxury sedans is now available in our dash cams to provide convenience and safety while aiding drivers on the road: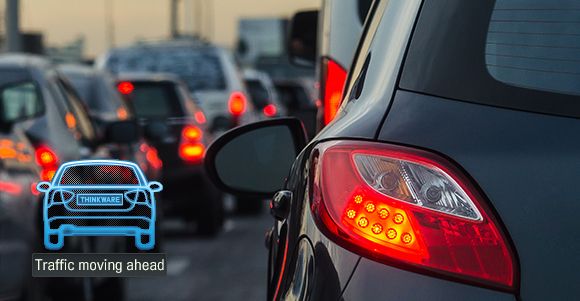 Front Vehicle Departure Warning (FVDW)
Inform drivers when vehicle ahead is moving off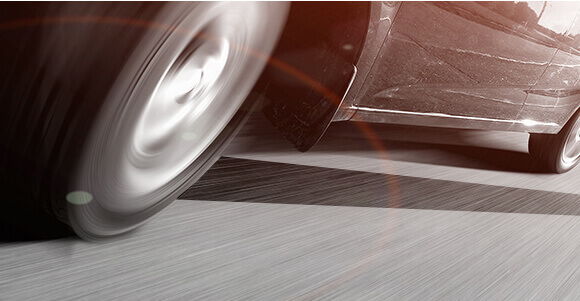 Lane Departure Warning System (LDWS)
Alert drivers when vehicle strays out of lane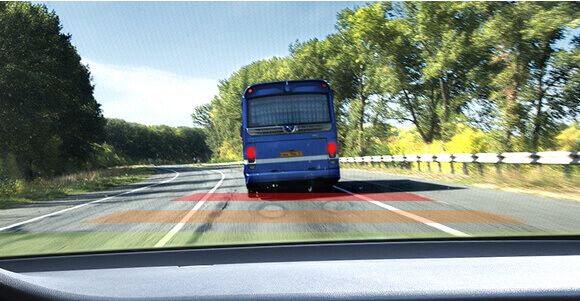 Front Collision Warning System (FCWS)
Alert drivers when approaching too closely to the vehicle ahead to avoid collision
SAFETY CAMERA ALERT
Exclusive safety feature from THINKWARE - The Safety Camera Alert powers THINKWARE Dash Cam to be on continuous alert forphoto enforcement locations on your driving routes while recording high quality videos at the same time.
THINKWARE Dash Cam provides active warning for these 5 types of road safety cameras.
RED LIGHT / SPEED CAMERA / RED LIGHT & SPEED CAMERA WARNING SYSTEM
With the built-in GPS and safety camera location database, Thinkware Dash Cam actively monitors the vehicle location to inform you of approaching traffic enforcement cameras such as red light cameras and speed cameras along your way.

Voice guidance together with visual alert** on the dash cam screen will alert drivers of any approaching traffic enforcement cameras along the route. Thinkware Dash Cam employs a two-step warning system where the first warning will provide distance remaining from your current location to the camera location and the second warning will alert you when you reached the exact traffic camera location.

Cultivate safe driving habits with Thinkware Dash Cam. Start from driving at the correct speed.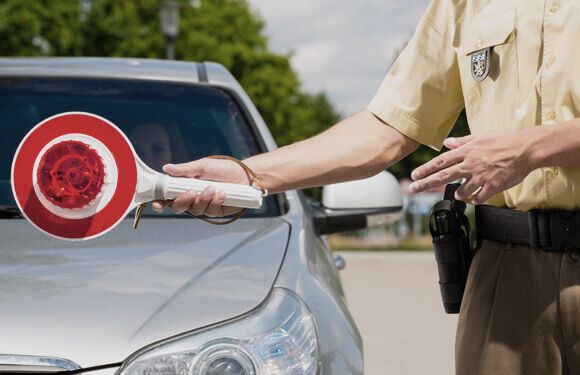 AVERAGE SPEED / MOBILE ZONE WARNING SYSTEM
Drive with confidence knowing your exact speed and the locations of traffic control zones in real-time. Let Thinkware Dash Cam remind you the locations of average speed cameras and mobile speed camera zones while you remain focused on driving.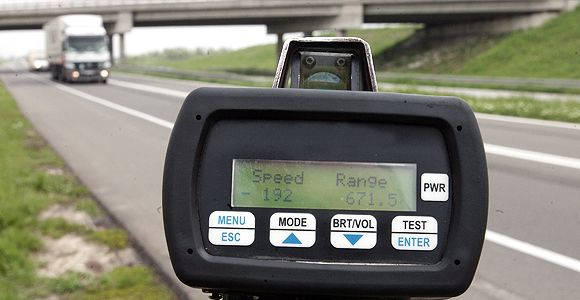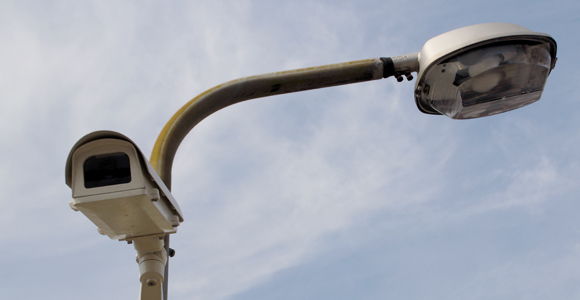 | | |
| --- | --- |
| Voice and visual alerts are activated when entering the speed enforcement camera zones. The dash cam will continuously guide you along the speed controlled stretch of road, thereby reducing the danger of speeding. | What's more, Thinkware Dash Cam is designed to recognize the direction of your route and automatically disable warning for irrelevant speed and red light cameras in the opposite direction so that you are not distracted by unnecessary or false alerts. |
RECORD CRYSTAL CLEAR,FULL HD FRONT/REAR IMAGES
With the 1920x1080p Full HD front/rear camera, you can accurately record movements of an object approaching the camera.
Use the THINKWARE DASH CAM to record keepsake memories while taking a drive with your family and loved ones.
Full HD recording in 30 stable frames allows you to accurately capture car accident, car vandalism, or hit and run accident during parking. It can also be used as an Action Cam to record the thrills and spills of your action sport, such as race driving.
* THINKWARE DASH CAM¢"¢ X550's Full HD rear camera is sold separately.
BEST IMAGE CORRECTION TECHNOLOGY
Your car is subject to diverse conditions and environments, whether driving at night, under strong direct sunlight, or entering and exiting a tunnel. The X550 has various image correction processes such as WDR, Super Night Vision, Smart AE and many other functions that are optimized for the product, leaving you witha clear and accurate footage under all circumstances.
MOUNTED 2.7 INCH CLEAR DISPLAY
On the LCD screen of the Dash Cam, you can check real-time and recorded videos, change the settings and format your memory card. Using the 2.7 inch clear display, you no longer have to connect to a PC, MAC or smart device; you can simply perform these tasks in your car. X550 display has optimal specifications for displayingclear and sharp images.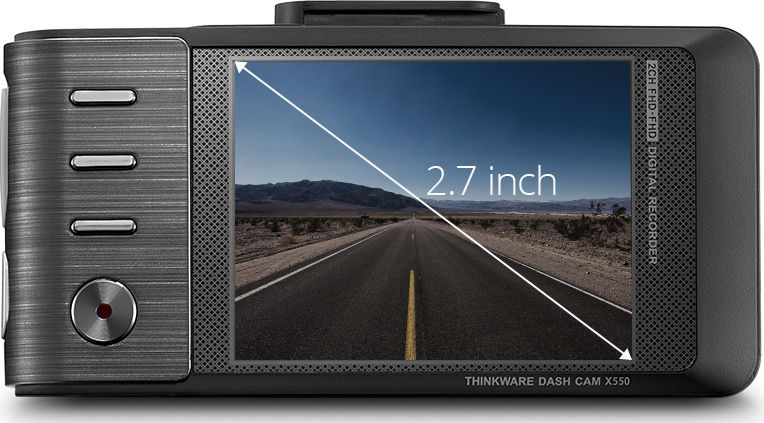 SUPPORTS VARIOUS RECORDING MODES AND AUTO MODE SWITCHING
It supports various recording modes depending on whether the car is in driving or parking mode (continuous recording, incident recording and motion detection recording).Using the hard wiring power cable, which is directly connected to the car power system, you can automatically switch between the continuous recording mode and the parking mode without turning the power on/off.
RECORDING TIME
THINKWARE DASH CAM allows you to set the recording time. Depending on the battery condition and the weather,you can adjust it from 1 hour up to 48 hours, for car safety.
EASY INSTALLATION AND USAGE
Anyone can activate and control the THINKWARE Dash Cam X550 easily with a few simple buttons and cable connection ports.Even if you are a first time user, you will not face any problem with installation and understanding the controls.